Fuel Dispensers

Contact Us

Address:
No.4 Xuesong Rd, Hi-New Technology Industry Development Zone, Zhengzhou City, Henan Province, P. R. China,450001
Tel:
86-371-67989006
Fax:
86-371-67983787
E-mail:
[email protected]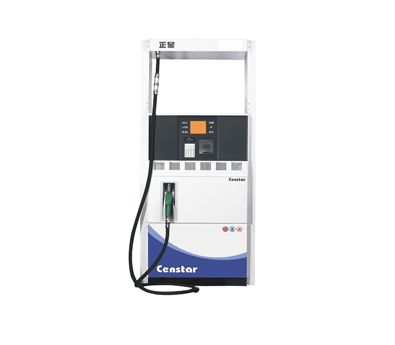 CS46 Series
diesel transfer pump
Products Configuration
Technical Parameters
Advantages
Options
Comments
Product configuration option :
1. CS46J***0G
G series is LLG05 flow meter

+GP03 gear pump

2.CS46J***0F
F series is LLG05

++Combined Vane Pump
Suction Dispenser

Model

Nozzle/Flow Meter

Product

Pump/Engine
Display each side
Main board
number

Flow rate LPM

CS46J1110G

1

1

1

1

1

50L

CS46J2120G

2

1

2

1

2

50L

CS46J2220G

2

2

2

1

2

50L

CS46J1110G-150LPM

1nozzle/1 Tokheim Satam P.D. flow meter

1

2 Censtar GP03 gear pump

1

1

150L

Remote Dispenser

CS46D1110F

1

1

0

1

1

50L

CS46D2120F

2

1

0

1

2

50L

CS46D2220F

2

2

0

1

2

50L


Censtar china fuel dispenser volatile strong light oil tanker is done, so, when using the fuel dispensing equipment standard metal gauge verification diesel fuel dispenser inevitably has the problem of oil volatilize quantity affect the test result.Volatile quantity and the size of the tanker traffic size, environment temperature and humidity.Measured in the test standard gauge and tankers flowmeter in the oil temperature. diesel fuel dispenser gauge the temperature measurement, the tanker is not easy to measure the temperature of flow meter, general oil gun exit temperature instead of the temperature of the fuel dispensing equipment flowmeter.And the distance is related to the length of the hose, hose is greatly influenced by ambient temperature, so censtar china fuel dispenser the temperature measurement error (low).