Fuel Dispensers

Contact Us

Address:
No.4 Xuesong Rd, Hi-New Technology Industry Development Zone, Zhengzhou City, Henan Province, P. R. China,450001
Tel:
86-371-67989006
Fax:
86-371-67983787
E-mail:
[email protected]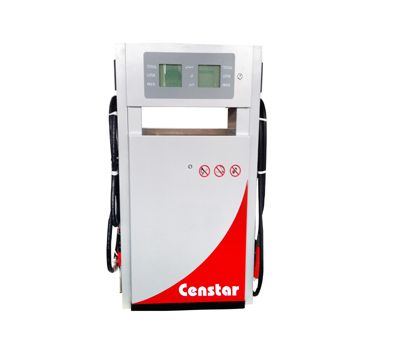 CS30-S Series
automatic fuel dispenser
Products Configuration
Technical Parameters
Advantages
Options
Comments
Product configuration option :
1. CS30-s J***0G
G series is LLG05 flow meter
+GP03 gear pump

2.CS30-s J***0F
F series is LLG05

+Combined Vane Pump

1nozzle/1 Tokheim Satam P.D. Flow Meter
Net size: single hose 780*440*1700mm two hoses 850*440*1700mm

Package size: single hose L980*W480*H1820mm two hoses L1030*W480*H1820mm
Gross Weight: 190KG to 280KG
24 units loaded in one 20' container
Fuel dispensing machine is a liquid fuel volume measurement system to adding fuel for motor, which has oil and gas recovery, IC Calgary oil function for domestic oil tanker trade settlement should have the tax function and anti-fraud features.

automatic fuel dispenser's structure and appearance should meet the following requirements:
Whole surface coating of electric petrol pump should be shiny, uniform, no peeling, cracking and other defects. Signs and other branded plated parts and exposed parts should stick with paint contamination. Coating, the coating should not have significant mechanical damage.
Combined with the overall shape of the parts between the edge of the joint surface and edge surfaces of doors and windows, siding, roof should be between the neat, well-proportioned, there should be a significant dislocation. Exposed parts, decorative parts should not have damage, peeling, corrosion and other defects.
Slide the rotating parts of each movement should be lightweight, flexible, stable, non-blocking phenomenon.
Combination of surface and import and export pipeline joints link each of the hydraulic system should be solid and reliable, no leakage. In domestic oil tanker trade settlement should have the tax function and anti-fraud features