SEO

















Contact Us

Address:
No.4 Xuesong Rd, Hi-New Technology Industry Development Zone, Zhengzhou City, Henan Province, P. R. China,450001
Tel:
86-371-67989006
Fax:
86-371-67983787
E-mail:
[email protected]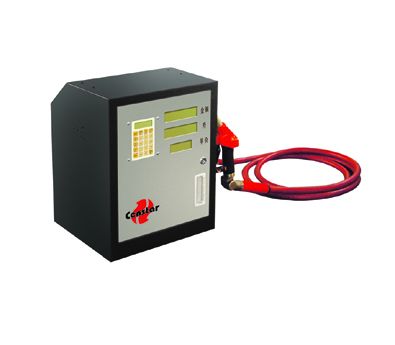 Portable Fuel Dispenser
portable fuel pump
Products Configuration
Technical Parameters
Advantages
Options
Comments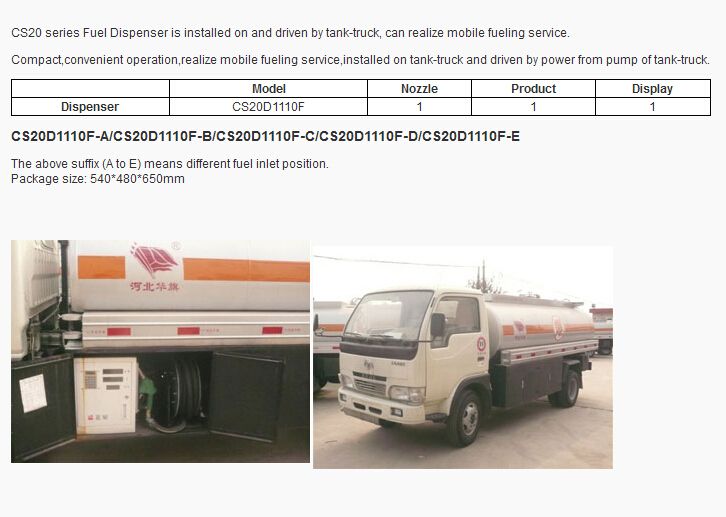 Portable fuel dispenser is a kind of microcomputer control type, can realize the independent programming input program, can enter a variety of program mode at the same time, can always button or remote control calls the corresponding procedures;But to go with a typewriter, can hit notes directly, convenient sales or cost management.Portable tanker measuring filling diesel, kerosene, oil, edible oil, lubricating oil, cutting oil, such as the portable fuel pump cooling fluid weak corrosive liquid. fuel dispenser and portable fuel dispenser, reasonable structure, stable performance, computer programming, to button or remote control, with elastic rotor vacuum pump, reliable, durable, energy save electricity, light weight, small volume, simple installation, portable, application range is wide, optional dc power supply, power at any time.
Portable fuel dispenser technical parameters as follows: flow range from 20 to 100 litres per minute is adjustable, use dc 12 v and 24 v dc power supply for optional, head for 10 to 15 meters, suction is 5 to 7 meters (be different according to different power), into the tubing diameter of 1 inch (25.4 mm), the tubing diameter of 1 inch (25.4 mm), measurement accuracy of + / - 0.001 litres, the fuel dispenser maximum working pressure for 5 kg, the weight of 10 kilograms, shape size is 400 * 300 * 300 mm, the intelligent portable tankers for all stainless steel body.According to the actual use requirements of customers and sales price, portable pumps can be equipped with my company to direct tankers with microcomputer printers, portable fuel pump high precision oil screen printing paper, 1.5 m, 3 m belt line card the power cord, oil gun and other accessories.My company produces portable refueling tanker parameters such as flow rate, and suction head portable fuel pump can be customized according to customer request special portable pumps products.