Flow Meter

Products Keywords

Contact Us

Address:
No.4 Xuesong Rd, Hi-New Technology Industry Development Zone, Zhengzhou City, Henan Province, P. R. China,450001
Tel:
86-371-67989006
Fax:
86-371-67983787
E-mail:
sales@censtar.com
Products Configuration
Technical Parameters
Advantages
Options
Comments
Censtar flow meter, a volume meter, diesel meter measures gasoline delivered through the movement of its pistons. For 4-piston flow meter working principle, see drawing below.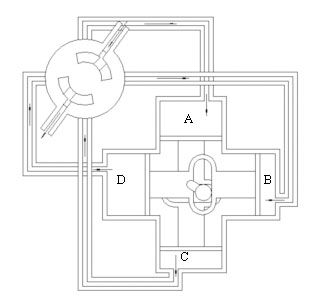 Working Principle Diagram
Domestic measure technology institution adopts the static volumetric method verification of fuel tankers, of error with metal gauge standard device verification fuel tankers.Standard metal volume measurement standard gauge standard device for fuel meters the primitive method, high accuracy degree, maximum allowable error is better than 0.05%.Standard metal gauge capacity value calculation mainly depends on measuring the electronic gas meter neck level and standard metal temperature again.